Sweet Bonanza Review
In Sweet Bonanza, you'll enter a colorful and surreal world filled with delicious-looking sweets and fruit. As you spin the reels, you'll see lollipops, hearts, candies, and fruit symbols tumbling down, creating the potential for big wins. Thanks to the Pay Anywhere feature, you don't need to worry about pay lines or specific symbol combinations – as long as you land at least 8 identical symbols on the reels at the same time, you'll be rewarded with a payout.
The payouts for each symbol vary, with the lollipop scatter symbol offering the highest payout of 100x for more than 6 anywhere on the reels. The red heart, purple candy, green candy, and blue candy all offer decent payouts as well, with more than 12 of these symbols anywhere on the reels resulting in a win. The fruit symbols – apple, plum, melon, grapes, and banana – offer lower payouts, but they can still add up if you land enough of them at once.
Overall, Sweet Bonanza is a fun and tasty-looking slot game that offers the chance for big wins thanks to the Pay Anywhere feature and the variety of symbols with different payouts. Whether you're a fan of sweets or just enjoy colorful and imaginative slot games, Sweet Bonanza is sure to satisfy your gaming cravings.
Where to Play Sweet Bonanza in Canada
It's hard to deny free stuff, isn't it? Many online casinos in Canada have this slot in their popular slot sections in the casino lobby. Below you'll find online casinos where you can play Sweet Bonanza with a welcome bonus that you can make use of today.
How to Play Sweet Bonanza Slot Game
To play Sweet Bonanza slot, your goal is to get as many big clusters of symbols as possible on the 5 x 6 grid. This game has medium volatility, which means that you can expect to see both lower and higher wins. All wins are multiplied by the base bet and the maximum spin you can score is x21,100 the bet.
To start playing, adjust the bet size, coin value, and total bet by clicking the " + " and " - " symbols next to the spin button. Then, simply spin the reels and look for clusters of symbols to appear on the grid. If you want to increase your chances of winning, you can use the green widget next to the reels to wager a certain amount. Simply click on the widget to access this feature. With its colorful and tasty-looking symbols, Sweet Bonanza is a fun and enjoyable slot game that offers the chance for big wins.
Min Bet C$0.20
Max Bet C$100
Sweet Bonanza Slot Release
Sweet Bonanza was released in June 2019 and it offers a fun and lucrative gaming experience, with plenty of in-game features to keep you engaged. The graphics are high-quality and feature sweets and fruits in a candy land. The background music is light and fun like the theme itself. Whether you're playing in the base game or the bonus round, you can enjoy exciting tumbles and have the chance to win big.
Game Features
In Sweet Bonanza, the Pay Anywhere feature allows players to win by landing at least eight matching symbols anywhere on the reels. The game also offers the option to make an Ante Bet, which is 25% of the bet size, to increase the chances of landing more scatter symbols or to buy access to the Free Spins round. These features add excitement and additional winning opportunities to the game.
Bonus Buy Feature
A lot of Pragmatic Play Slots allow you to buy into the free spins bonus for 100x your bet size. So you can get into the free spins for an amount equivalent to 100 base game spins.
How To Win In Sweet Bonanza
In Sweet Bonanza, wins are determined by clusters of matching symbols rather than paylines. The size of the cluster determines the payout. The following are the payouts for each symbol, with the multipliers listed for clusters of 8-9, 10-11, and 12+ symbols:
Banana - x0.25, x0.75, x2
Grapes - x0.4, x0.9, x4
Watermelon - x0.5, x1, x5
Plum - x0.8, x1.20, x8
Apple - x1, x1.5, x10
Blue candy - x1.5, x2, x12
Green candy - x2, x 5, x15
Purple candy - x2.5, x10, x25
Heart candy - x10, x25, x50
Scatter (lollipop) - x3, x5, x100
How To Get Free Spins
The free spins feature in Sweet Bonanza is where players can potentially win big. During this feature, Sugar Bomb symbols can appear and increase your winnings with a multiplier of up to 100 times your stake. The potential payouts during the free spins feature can be as high as 21,000 times your stake.
To get into free spins on Sweet Bonanza, you need to land four or more lollipop Scatter symbols. You also have the option to purchase 10 free spins for 100 times your bet from the main screen.
What is the Max Win Potential?
The maximum win potential in Sweet Bonanza is x21,000 times your bet size which is very big!
Sweet Bonanza RTP
The default Return to Player (RTP) for Sweet Bonanza is 96.48%, which is slightly above the industry average. However, it's worth noting that the actual payback you get can be lower due to the RTP ranges available. The available RTP values for this game are 96.48%, 95.51%, and 94.50%. This means that the payback you receive can vary within these ranges. It's important to keep in mind that the RTP is a theoretical concept and is not a guarantee of how much you will actually win in the game.
Sweet Bonanza Demo Play
You can play the slot Demo directly on the Pragmatic Play website.
More Slots Reviews and Casinos to Play
If you like Sweet Bonanza and are looking for more games with this slot mechanic you should check out Gates of Olympus which is a beautiful version of the Sweet Bonanza mechanic but with Zeus the all-mighty ancient Greek God as the star of the show.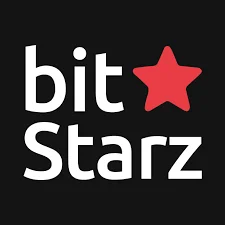 Must be 18+ to participate | Offer not available for players in Ontario | Play Responsibly | Terms and Conditions Apply
Must be 18+ to participate | Offer not available for players in Ontario | Play Responsibly | Terms and Conditions Apply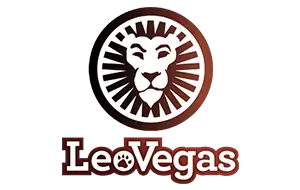 Must be 18+ to participate | Offer not available for players in Ontario | Play Responsibly | Terms and Conditions Apply
Must be 18+ to participate | Offer not available for players in Ontario | Play Responsibly | Terms and Conditions Apply
Live Chat Support
Monday - Sunday: 01:00 AM - 12:00 AM, 12:00 AM - 01:00 AM CET
Must be 18+ to participate | Offer not available for players in Ontario | Play Responsibly | Terms and Conditions Apply
Must be 18+ to participate | Offer not available for players in Ontario | Play Responsibly | Terms and Conditions Apply
Must be 18+ to participate | Offer not available for players in Ontario | Play Responsibly | Terms and Conditions Apply
Must be 18+ to participate | Offer not available for players in Ontario | Play Responsibly | Terms and Conditions Apply
Must be 18+ to participate | Offer not available for players in Ontario | Play Responsibly | Terms and Conditions Apply
Must be 18+ to participate | Offer not available for players in Ontario | Play Responsibly | Terms and Conditions Apply